Registration
All participants must register with the Statsraad Lehmkuhl, a link to this form will be sent by email. 
Equipment/what to bring
Packing list for students and lecturers/supervisors. It is recommended to bring your laptop and charger for working on board.
No hard suitcases! Only bring soft bags. There is limited space on board and no space for hard luggage. To understand the space available on board for each person, please see the video made by the University of Bergen for their course, which describes the size of the storage space.You will be assigned a locker with keys and a chest for your personal belongings.
Pack some essentials in your hand luggage in case your bags are delayed/lost en route - we will not be able to wait for them. You could consider buying a tracker for your luggage.
Bring proof of your vaccination status (Covid and yellow fever) and any others needed.
Visas
You are responsible for checking any visa requirements for each country and procuring any necessary documentation. Please contact the course organisers if you need any documentation in order to obtain a visa, e.g. proof of onward travel. 
For those who need a Mozambican visa, the official advice is that you should apply for your visa before you travel - you may be asked for your visa by the airline before boarding. The Norwegian Embassy in Mozambique has offered to facilitate the visa application process by writing an invitation letter for all participants and in some cases arranging a pre-approved visa. You should contact the organisers to request a letter. You are responsible for the costs of the visa and visa processing.
Pre-approved visa for Mozambique
Please make sure you bring your visa documents printed off (the specific requirements differ for each nationality so please check your own, it could include: proof of funds; proof of accommodation; booking confirmation for Statsraad Lehmkuhl; airline ticket for onward travel, etc.)
The cost of visa is probably $50 (again, it could differ for each nationality), it should be possible to pay on card but may be quicker and easier to take cash (USD).
Vaccinations
Covid: To come on board the Statsraad Lehmkuhl, all participants must be fully vaccinated, against Covid. Normally this means with two vaccinations plus a booster (Pfizer, Moderna, AstraZeneca) but sometimes it is sufficient with one vaccination plus a booster (J&J). You will need to show proof of your vaccination status. 
Please check the current Covid vaccination requirements to enter Mozambique and South Africa.
Yellow fever vaccinations
Please make sure that you have had a yellow fever vaccination (and bring proof of it) if you are coming from a country with a risk of yellow fever. This includes if you are transiting through a country with a risk of yellow fever, e.g., flying with Ethiopian Airlines – you might be asked to show proof of vaccination on arrival in either Mozambique or South Africa. If you do not have this, then you will be vaccinated at the port of arrival.
Travel 
All participants should aim to arrive into Maputo by the 2nd January at the latest. The ship will leave Maputo, Mozambique on 3rd January 2023 and arrive into Cape Town, South Africa 13th January 2023. Specific departure and arrival times of the boat will be updated in due course. 
NERSC has booked travel for all students, for arrival into Maputo, Mozambique and departure from Cape Town, South Africa. Please check that all travel details on your ticket are correct, including that your name matches your passport and your contact information is correct. Please check if you can get updates abroad (i.e., does your phone work abroad and/or will the airports you transit through have wifi). For any problems with the bookings please contact the travel agent (Egencia) first.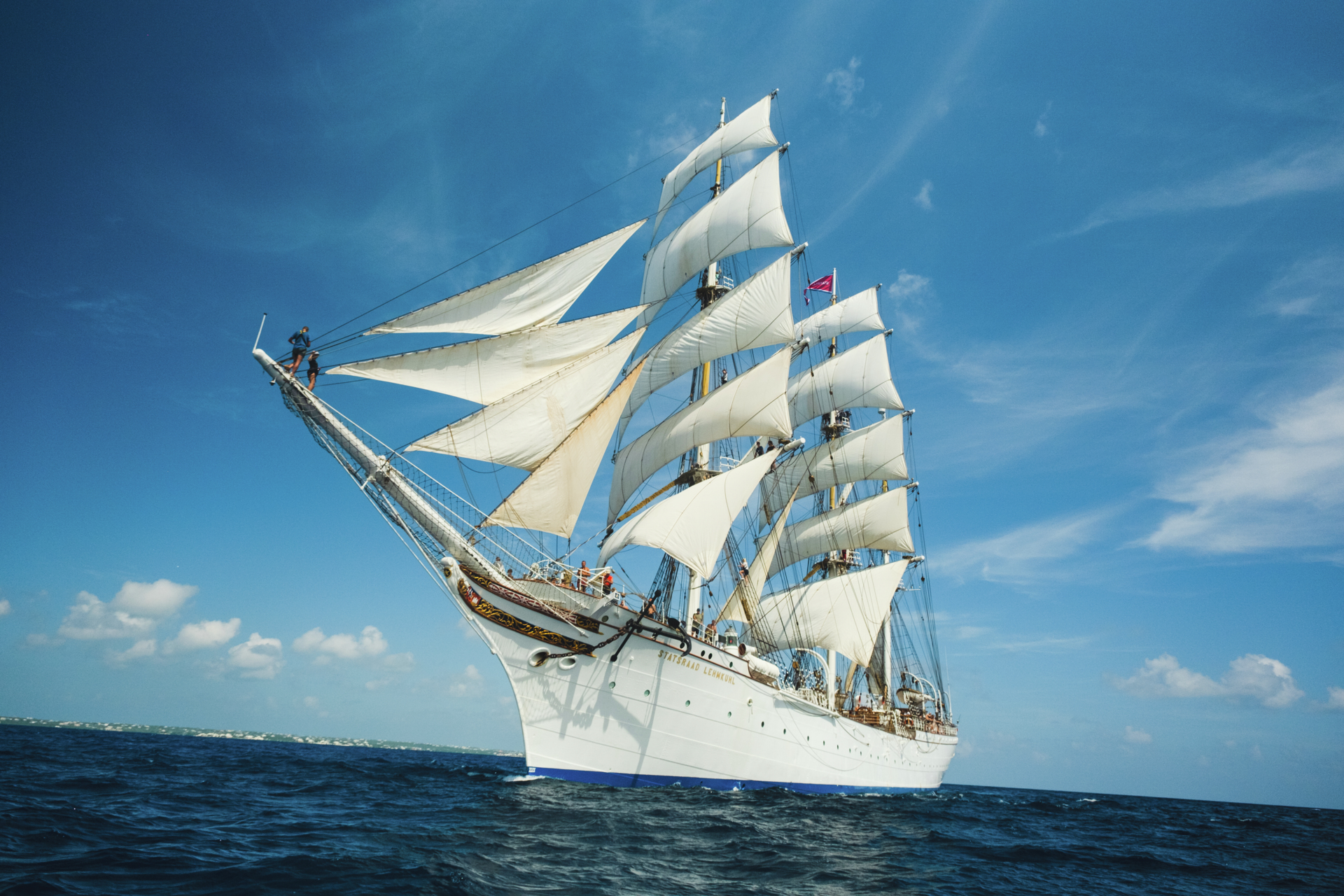 It is mandatory to bring a passport that is valid at least until six months after the trip has ended. In Mozambique, it is necessary to be able to identify yourself, and a passport with a valid visa must always be carried.
Everyone should have travel insurance (this might be a requirement anyway for your visa application).
Arrival in Maputo
Arriving passengers must count an average of 30 to 40 minutes to complete the formalities of police and customs and to retrieve their luggage.
Taxis are fine in Maputo and the only real option from the airport. There are airport arrival taxis (yellow and green), or you can use Viva Taxi App (similar to Uber, but not as good), which is generally a little cheaper. For those arriving earlier and will be staying at a hotel first, it is recommend to ask about airport pick-up through your hotel. Cat has sent round a Google doc with arrival times to help coordinate taxis.
Maputo is relatively safe, if you take the usual precautions when travelling somewhere new. It is not recommended to walk alone in the area around the port at night.
It can help to download Google translate Portuguese.
Coming on Board
The ship is now docked in Maputo Harbour. There is no problem with access to the port, although you might have to show ID.
Check in on board is on the 2nd January from 15:00 to 17:00. However, you can drop off your bags earlier if you arrive into Maputo in the morning.
LATEST check in is at 08:00 on the 3rd January.
Statsraad Lehmkuhl will email with any updates and further details about the check-in process. 
Life on Board
You will be a fellow sailor on the Statsraad Lehmkuhl and an important part of the crew. Together with an experienced and friendly permanent crew, you will perform all the necessary tasks needed to sail – without your efforts, it is actually not possible to sail a ship the size of Statsraad Lehmkuhl. Our partner, the University of Bergen, are also teaching students on board the ship and have put together a video to show you around the ship:
You can also see the full set of videos of the four month voyage over the Pacific Ocean from the University of Bergen.
Accommodation in a hammock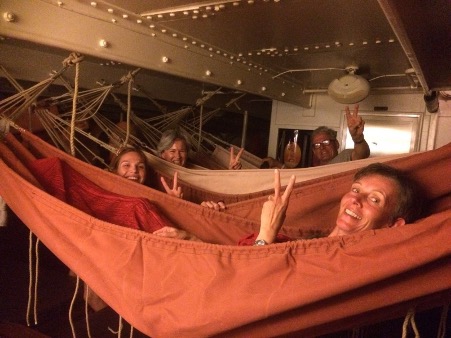 You sleep safely and well in your hammock, side by side with your fellow sailors. Some people are a little skeptical about replacing their bed with a hammock, but you will soon discover that this is a great way to sleep, especially when the sea is not so calm. Then the hammock works like a gyro and limits much of the rocking. You need to bring your own sleeping bag and pillow, mattresses are available in the hammocks.
Being part of a watch
As a fellow sailor, you become an important part of the crew for operating and sailing the ship. Immediately after boarding, all fellow sailors are divided into three different watch teams; red watch, white watch and blue watch. This will be your regular "gang" on the trip. Together with your watch team, you have regular four-hour sea shifts twice a day. 
The times for the watches, plus the student/supervisor groups are distributed as follows:
Red        12-16 and 00-04     Group 1 Air-Sea Interaction
White    04-08 and 16-20    Group 2 Ocean Dynamics
Blue       08-12 and 20-00    Group 3 Marine Biology 
At each shift change, both incoming and outgoing guards muster (meet). This is necessary to ensure that all fellow sailors are present and well. 
Meals on board
Meals included are breakfast, lunch and dinner, as well as snacks for the security teams at night. Remember to state about allergies or special requirements for your diet when you fill in the registration form.
The first meal served on board is dinner on the day of departure, if the departure takes place after 12pm. When the ship is at sea, the following times apply for meals:
- Breakfast at 07:20-08:30
- Lunch at 11:20-12:30
- Dinner at 17:30-18:30
Safety
On a ship, safety is paramount at all times. Knowing and respecting the ship's safety rules places no limits on all the great experiences on board. On the contrary, knowledge of the safety rules will give you the security you need to participate fully in the many different activities on Norway's largest sailing ship.
Internet and phone coverage 
Once we leave the coast and head towards open sea, normal phone signal and internet coverage will disappear. For the One Ocean voyage there will be internet on board but this is currently still being tested and there will likely be no capacity available for students. In any case, it is likely the internet will not function in rough seas when the ship tilts. Therefore it is best to limit your expectations of any internet connection and see this as a rare opportunity to "log off" with a clear conscience! The captain and commander have daily contact with the administration on land, via satellite connection.
Climbing the rig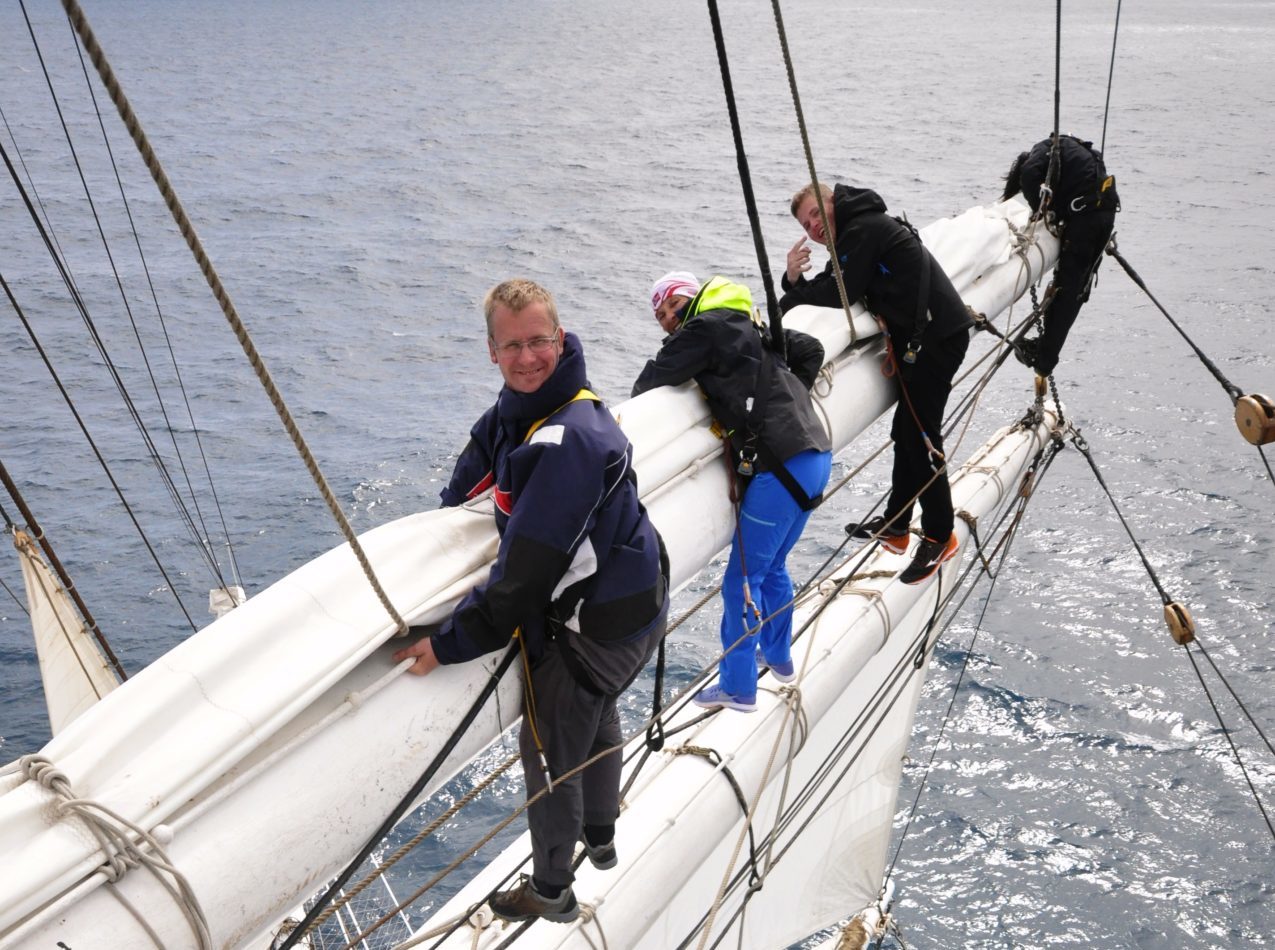 Everyone who is medically and physically cleared will have the opportunity to climb up the rig, if they wish. Before climbing up for the first time, you will undergo a simple safety check with the ship's experienced duty officer. The check is done by hanging on to both arms, i.e., carrying your own body weight, for a few seconds. The duty officer will give you further instructions on the safety rules for rig entry. On your first trip in the rig, you will be accompanied by the crew who make sure that everything goes smoothly. On most sailing trips, there are several different opportunities to enter the rig.
Important safety rules for climbing the rig:
- You may only enter the rig when you are asked to do so, or after obtaining permission from the officer on duty.
- It is strictly forbidden to climb the rig if you use medicine with a "warning triangle".
- Always remove any loose objects you have in your pockets before climbing the rig.
Climbing the rig is a fun challenge, and for many is a highlight of the trip. Those who, on the other hand, are notinterested in rig climbing still make up an equally important part of the crew as the others, as there are plenty of other tasks and experiences on board a large sailing ship.